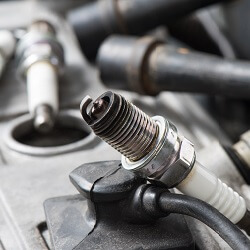 Ignition Problems? We're Here to Help!
A Locksmith for Your Vehicle, San Anton Locksmith is confident in the services we provide.
Ignition problems in vehicles are a common reason for calling a locksmith. Some of the more frequent ignition switch problems that we see people coming in for are the following:
After inserting the key, the ignition won't turn for you

The ignition switch will turn on but the engine won't

The key won't come out of the switch when the engine turns on, or

The key is broken off inside the ignition.
When any of these problems arise, arranging for ignition replacement or ignition switch repair is your best option. With our upfront pricing and fast and friendly service, we are the locksmiths to call for all of your ignition needs. There are lots of benefits to choosing our mobile ignition services as opposed to going to the car dealer or mechanic. It is highly recommended that you use a professional when repairing or replacing ignition switches. The wrong type of installation or repair could be harmful to your car, truck, or van and cost you even more money down the line. We serve San Antonio, TX and surrounding areas so there is no excuse not to call us to help you! In addition to replacing the ignition in your vehicle, we are also able to cut new keys based on the new ignition and make your key usable in the trunk as well so you won't have to deal with two keys!
Our customers are satisfied with our service and know we get the job done on time and right.