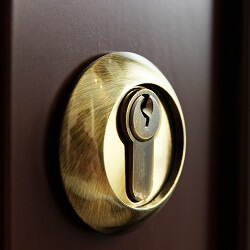 Don't Let a Faulty Deadbolt Lock You Out – Call San Anton Locksmith
One of the safest and securest ways to keep intruders out of an area is with the use of deadbolt locks on entrances. Our team of professional locksmiths at San Anton Locksmith will install the best deadbolt locking system for your needs. You can put all of your worries at bay when you put your deadbolt locksmith needs in the hands of the professionals.
Deadbolt Installation
Commercial Applications
Crooks and thieves are crafty and quick, making it essential that business owners secure their belongings properly. Call our team of professionals to dispatch our San Antonio, TX locksmiths to your location for the installation of new deadbolts on the entrances and exits of all existing structures.
Residential Applications
The need for the installation of deadbolt locks on a home can up the value of your property and make you feel safe leaving your property unattended. We are able to provide installation of new locks on a new property, due to new tenants, or malfunctioning locks. Our 24/7 locksmith service and 30 minute response guarantee will have your domicile safe and secure again in a matter of minutes. This includes the repair or replacement of all elements of the door that have damage such as jambs and frames.
Deadbolt Repair
Commercial Applications
Locks used in industrial settings often wear out and break more frequently than residential units due to the high amount of traffic they endure every day. Our technicians have the skill and ability to repair deadbolt locks for your business, saving on the cost of replacing the entire system of corresponding locks on other doorways. Repairing one lock is much more cost effective than replacing a deadbolt lock.
When you are looking for a complete locksmith service and upfront pricing, there is no reason to look any further than San Anton Locksmith for all of your commercial and residential needs for locksmith services concerning the installation or repair of your deadbolts. Contact us a call today to get your locks working once again.