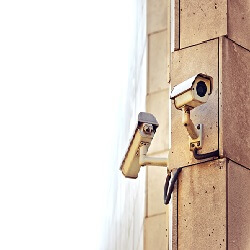 Closed Circuit Televisions
A closed circuit television is a video surveillance system. This system consists of a set of cameras that you setup in and around your business and a television screen indoors where you can watch all of the surveillance videos on. Having one in your business will allow you to keep track of traffic in and out of your establishment.
Who Are We?
We have a highly trained staff consisting of many individuals that have 5 or more years of experience. Locally based in the San Antonio area we are there when you need us. Each technician has been trained to install and repair commercial hardware such as closed circuit televisions and door locks. Our fast and friendly staff provides a 30 minute response time and upfront pricing before carrying out any work on your establishment.
We offer upfront pricing because we know how important it is to you to know what you are getting into right away. We are friendly, reliable, honest, and truly determined to make you as happy as you can be. Our staff is very knowledgeable about the latest technology in security and locks. We make sure that they keep up with the newest technology so that we can provide it to you upon request.
We are available 24/7 for service in the San Antonio, TX vicinity so contact us today!