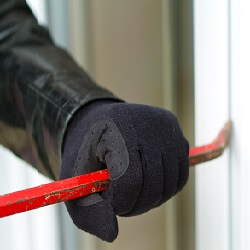 Residential Burglary repair Services in San Antonio
Has your house been broken into? Do you need to repair damage where the burglar has forced entry through a window or door? If you have a broken or snapped lock, give us a call. In these situations, there's an urgent need to ensure the security of your home. We offer emergency services and can repair burglary damage in San Antonio, TX and surrounding areas. We are experts in burglary damage repair, lock rekeying, and replacing lock sets.
Our expert technicians strive to render the best quality locksmith service to residents of San Antonio, TX, and nearby cities. We provide 24/7 locksmith service with a 30 minute response time. Our mobile locksmiths are experienced and keep up-to-date with the latest technology to ensure efficient and professional service for every project. Each of our experts is well versed in resolving any type of locksmith job, including burglary damage repair.
Burglary Damage Repair Services in San Antonio
If you have had a break in, our locksmith experts can repair damage caused to locks, doors, and frames.
Our burglar damage repair services include:
Repairing Doors and Frames

Rekeying Locks

Replacement Front Door Keys
Security Audits – Our trained technicians are experts in performing security surveys, and they will check to make sure that your home is secure. Our technicians will also provide you with tips and advice to ensure your home is not an attractive target for burglaries.
Quality Tools and Advanced Equipment
Our technicians use state-of-the-art tools and equipment to deliver the best locksmith services to our customers. Our fleet of service trucks are stocked with high tech machinery and supplies, which allow us to render professional, fast, and reliable service to you.
And we can repair burglary damage to your home and deliver complete locksmith service in San Antonio at the most reasonable rates around. Our licensed, bonded, and insured technicians are fast and friendly, and they offer upfront pricing. Call us today to discuss your break in repairs or any other locksmith needs for your home, office, or car.