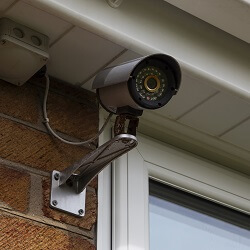 Residential Security Camera systems
We specialize in security, meaning that we can provide you with state-of-the art locks and closed circuit televisions for inside your home and exterior property. Our CCTVs are some of the best on the market and our expert technicians have the expertise to install and repair any existing systems for you!
Closed Circuit Televisions
A closed circuit television is a video surveillance system. This system consists of a set of cameras that you set up in and around your home with a connected television screen where you can watch all of the surveillance videos. If you are concerned about the safety of children while you are away from the house or going on a long term vacation a CCTV system may be a good fit for you. We would be pleased to offer you a security consultation to accompany the Security system installation and are always available to answer any questions you may have.
Who Are We?
We at San Anton Locksmith company have a highly trained staff consisting of many individuals that have 5 or more years of experience. Each of them have been trained to install and repair commercial hardware such as closed circuit televisions and door locks. We offer 24/7 locksmith service so once you make the call, we will be on our way. Our fast and friendly staff provides a 30 minute response time and upfront pricing before carrying out any work on your establishment. We guarantee you will be pleased with your San Anton Locksmith experience.