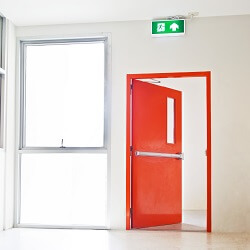 Magnetic Door Locks
A magnetic door lock pulls the door immediately shut after employee entry by use of a magnet so that access is denied to anyone who is not supposed to have entry to your business. This keeps your business safe and secure at all times from burglars. This is a great lock to use in a space with sensitive material that has a high flow of traffic.
Magnetic Door Locks Expertly Serviced
Our expert technicians install and repair magnetic door locks for commercial property including malls, government buildings, offices, supermarkets, banks, and other business establishments. We have 5+ years of experience installing and repairing magnetic locks so we know what we are doing. When you are dealing with your business, you can rest assured that you are dealing with the very best for all of your security needs.
Emergency Locksmith Service
We also have mobile locksmiths that are always available anytime you need us for any reason. Our technicians and mobile locksmiths are always prepared and ready for 24/7 locksmith service. Whether it is day or night or even a holiday, we will be there for any situation or any emergency with our specialists.
Give us a call now and let us find the best in security solutions for your company. You have worked too hard at building your business to just put it in anyone's hands. Protect your company and your investment today with a simple call to San Anton Locksmith. We're standing by 24/7.